A bold yet simple pattern, Clover by Astrid Weigel is right up my street.
As a lover of anything simple, hand drawn looking and colourful, it ticks a lot of boxes for me and even though I don't sew, i'm itching to get hold of some the Turquoise, if only just to look at how pretty it is.
The Turquoise would be my personal favourite if I were making a coin purse, but i'd equally adore a phone case in the fun Sunny Yellow or even a tea towel in the bold Tomato Red.
Its bright colours suit a number of projects, as demonstrated by Astrid's Matryoshka Door Stop.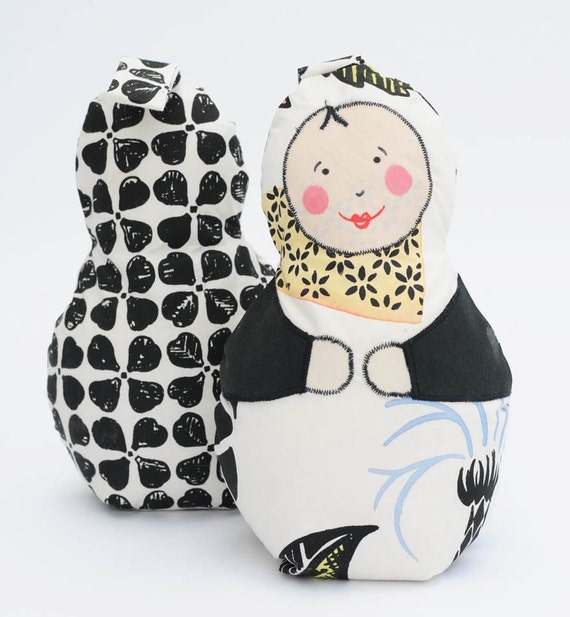 As shown above, Astrid uses her own fabrics in some of her work, so even if you have no sewing skills like me, you can still purchase the fabric as part of her other products :)
Clover is available at both her
Folksy
and
Etsy
shops and don't forget to also look out for her abstract fabric, which is just as lovely.
x x