It may seem like an odd subject for a post, but friendship bracelets have evolved from the days of getting your friends to make you one when you were 13.
I don't wear much jewellery myself, but I still love making these cute little bracelets when I want to take a break from making cards.
So here's my top 5 reasons for getting or even making one for yourself: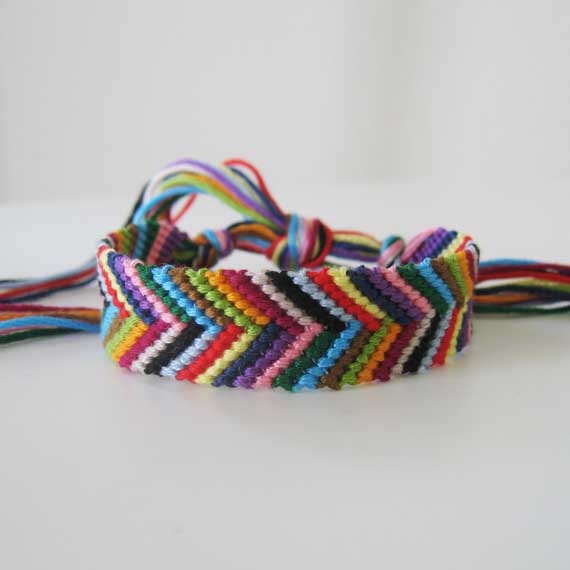 1. You can make them yourself!
The simplest of bracelets with the diagonal stripe are easy enough to make. They require very little materials apart from embroidery thread, although you can always bling yours up if you like.
They do hurt your fingers after a while and can be time-consuming, but they're so worth it and besides, you don't have to finish a bracelet in one sitting.
2. They're fashionable!
If you're a trend follower, the friendship bracelet makes a nice addition to a tribal/aztec outfit, as well as a bohemian or festival look.
You can even just go on colour - pastels and brights would look sweet and make great accessories without breaking the bank.
See? They never go out of fashion!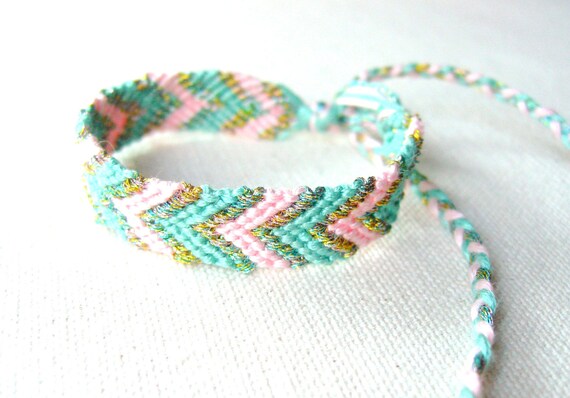 3. They come in all shapes, sizes and colours!
The joy is you can completely make the bracelet to suit you; you choose the colours, the length and the pattern. You can even buy custom bracelets on places like
Etsy
where they're made to your requirements.
There are lots of patterns from the simple stripe to chevron to naughts and crosses. There are also simple woven ones that look good if you love simplicity or you could go for thicker designs.
4. They make great presents!
As mentioned above, as you can buy custom bracelets now, this opens up a lot of options for presents, especially if you know the recipients tastes.
Giving a handmade bracelet is also rewarding, as you put the time and effort into creating it and choosing the right colours/pattern for it. Making it yourself makes the present a one off too :)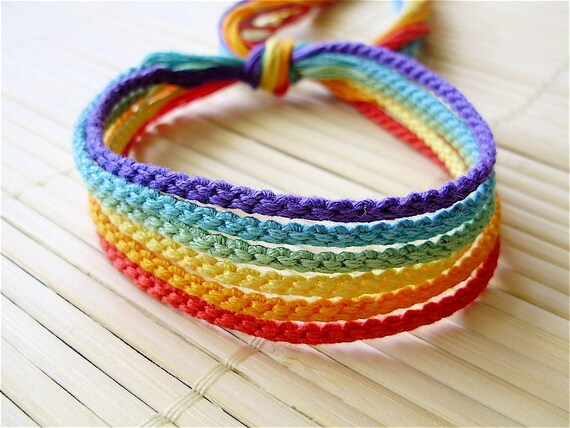 5. They're just great fun to make!
Even if I have times where I can't get into a rhythm or just get fed up with the bracelet i'm working on, I still go back to making them at some point and find them fun all over again.
I suppose in some ways they are a great patience builder, as its quite easy to do a bit then leave it or get annoyed when you get something wrong (i've done that a lot!)
And that's it!
Hopefully you'll give making one a go if you haven't already,
have fun! :)
x x